Best Shoes on the Market in 2019 for Advanced Runners
Whether you are due for an upgrade or are just shopping around for another pair of runners, have a look at our pick of 2019's best running shoes.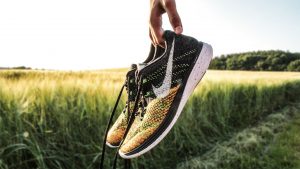 If you are going to enjoy each and every run, what better a way to do so than with a great pair of runners? The most seasoned runners in Perth tend to swear by their own favourites when it comes to a good pair of running shoes. And why shouldn't they? After all, if they keep your feet comfortable and protected for all your runs, then it's easy to think about how runners in Perth would naturally sit with a favourite brand. Even amateur runners in Perth tend to have a favourite brand when it comes to picking a good pair of runners. At the end of the day, it doesn't take much for a person to appreciate a nice new pair of kicks.
They say that you can tell a lot about a person just by looking at their shoes – and it wouldn't be too far from the truth to assume the same with runners in Perth. Most people tend to go for the same preferred qualities when it comes to selecting a good pair of running shoes. Among the most common preferences that runners have are that their shoes should be lightweight, cushioned and comfortable. Is there more to selecting a good pair of running shoes than these three common preferences? Read on to find out the Runners Tech Perth best choices for runners in 2019.
How we've picked the Best Runners of 2019
When it comes to picking the best, our team at Runners Tech Perth bases these top picks for 2019 on a few different considerations. It's not simply about style or just comfort when it comes to how we've selected the best running shoes for advanced runners. Apart from having favourite opinions among our team members, we've also based our choices on what some of the professional running coaches and professional runners in Perth had to say about their own choices.
First things first – it should be noted that choosing the right running shoes is much like selecting the appropriate tools to carry out a specific task. The type of terrain you will be running on should primarily determine your choice between a pair of trail running shoes, or road running shoes. With other specific factors like shoe weight, cushioning, and drop to consider, there honestly is a lot more to picking out a good pair of running shoes than meets the eye. If you're not one to get too far into too many details, leave it to our selection for 2019 as a way to get started on what may very well be your next new pair of runners.
Road Shoes
Top favourite Nike's release in their ZoomX line may come with a considerable price tag, but the Next% brings 15% more ZoomX foam underfoot to bring added comfort to the soles of any runner who's decided to snag a pair of these for their own. The upper portion of the Next% features a woven blend of thermoplastic polymers and nylon – meaning an added water resistance as compared to older shoe models. Lightweight and water-shy, here's a pair you can easily take to the streets despite rain or shine.
A favourite among seasoned runners, Salomon's entry into the lists of 2019's best running shoes should come as no surprise to runners in Perth. At first glance, their latest Predict RA model will give a strong sense that they've focused on providing added stability with their latest release. In short, here's a shoe that provides runners with great support, exactly where they'll be needing it most. With firm support provided through the midsoles, going for a run with these will soon enough have runners feeling like they've bought a pair of kicks that lets them switch into cruise control during their runs.
Trail Shoes
If you're a runner who's more into conquering the trail than you are about the run as a fitness activity, then the Bushido II by La Sportiva is a top pick we must recommend. One look at this model will show you that it's been designed specifically for runners to take on the most challenging trails. Despite being lightweight, it features added protection where it counts: rubber toe cap and armor underfoot with multi directional pegs will do wonders to help you negate the landscape while out on your next trail run. Even with hilly upslopes, the Bushido II will let you bite into ascents easily, and brake through downhill slopes with sheer traction and confidence.
For runners looking to enjoy their runs with just enough protection and a shoe that keeps it light, the Mazama 2 by Brooks is a must-have. The Mazama 2 is just what we recommend for runners looking to focus on speed while going off road. With a lightweight mesh upper and targeted cushioning, Brooks has kept the weight down with this model while building a responsive shoe that will make your next country trail running route a breeze. With their latest model, Brooks has created a lightweight trail shoe that is both sleek and durable – a definite selection for Runners Tech Perth's list of top 2019 running shoes for advanced runners.