Runners Tech Perth – Benefits of Gait Analysis for Your Running
No matter how serious or casual you are with your exercise, runners in Perth stand to unlock plenty of benefits from proper gait analysis.
Runners Tech Perth – Benefits of Gait Analysis for Your Running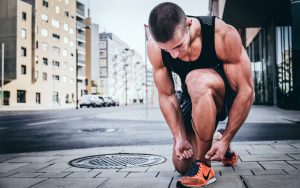 Running is a fairly simple form of exercise to get into, right? All you really need is a good pair of running shoes, a proper running route, and possibly a buddy or runner's club in Perth to get into the swing of things. But have you ever heard of a gait analysis, and how it has helped plenty of runners in Perth to achieve not just a better form, but also avoid injuries during their exercise? Chances are that gait analysis technology would probably be a more familiar term among competitive runners. Yet there's plenty of good reason why even casual runners can stand to benefit from gait analysis technology.
Here at Runners Tech Perth, we provide gait analysis for runners in Perth – no matter how seriously they take their running. We have worked with plenty of running coaches in Perth who have learnt the value of gait analysis in helping even competitive runners in Perth unlock better performance with their runs. We've helped countless professional athletes achieve a better running technique, and helped plenty of other clients avoid injuries that they would have otherwise been prone to, if not for a careful analysis of their performance. So how does gait analysis work?
So How Does it Work?
Think about it this way. Imagine if you had a running coach in Perth to tag along, every time you were out for a jog or run. Also, consider that this 'running coach' isn't just running along with you, but also observing the way you run. With careful observation paid towards how your movements impact your joint and muscular health, wouldn't this information help inform your athletic performance and improve the way you enjoy each and every run? Well that's exactly what gait analysis technology can help you with!
At Runners Tech Perth, we put our clients through professional gait analysis by utilising a patented combination of touch sensors and cameras, all wired into a treadmill. When clients come to us for a gait analysis, all they have to do is get on the treadmill, demonstrate their running or jogging patterns, and we'll do the rest. With data collected through the sensors and cameras, we put our best minds to work on a thorough analysis that will help to inform you of the many ways you could further improve the way you run.
How Do Casual Runners Benefit From Gait Analysis?
Even if you are just starting to run more regularly, wouldn't you want to enjoy your runs knowing that you would be doing so at your best form? Simply put, a proper gait analysis can help even the most amateur runners understand what they are working with. No matter what your objectives or motivations are to start running more regularly, a gait analysis can go miles in helping you gain better awareness of where your strengths and weaknesses lie when it comes to running.
Among the more common problems that gait analysis can help to identify, even with casual runners in Perth, is bodily posture and positioning. It may not sound like the most obvious of impediments, but did you know that keeping a position that is too forward leaning could result in the development of pain issues? Even overextending your running stride can result in the potential development of latent injuries, and cause your efforts at exercise to go in vain.
Without stressing needlessly on the avoidance of injuries, gait analysis is vital to helping even beginner runners in Perth better understand their new favourite form of exercise. See it this way: running involves constant motion and impact upon your feet. As it impacts all the joints that result each of these repetitive movements, wouldn't it make perfect sense for you to learn more about what makes an effective technique?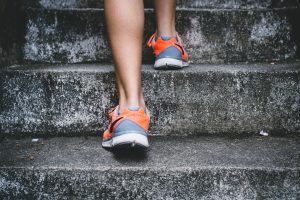 What About Professional Runners?
If beginners stand to benefit from a gait analysis, imagine what this information can do to help runners in Perth who run multiple times every week! If you consider yourself among the more seasoned runners in Perth, it is true that you may not suffer from ill positioning of your bodily movements while running. However, is there a goal that you have kept as you track those kilometres? Whether it's for general fitness or athletic performance, perhaps a gait analysis could be what's missing in helping you achieve more with each run.
What most running coaches in Perth notice is that professional runners may have a tendency to over pronate their feet. Over pronation, or poor positioning of one's feet while running may lead to long-term injuries. It is important to consider how your feet and ankle joints absorb a fair amount of impact with every step of your run. What would the effect on your joint health be if you were to over pronate your feet with each long distance run? Apart from over pronation, gait analysis can assist with identifying several other potential underlying issues, such as bone weaknesses. Though these may be among the more specific health issues to witness in otherwise healthy individuals, you never know how a proper gait analysis can pave the way to more enjoyable exercise for even the most seasoned runners in Perth!
Runners Perth, Running Coach Perth, Runners Club Perth, Sprinters Perth, Perth Running Coach